International presence – markets
TEMSA's tools are used in many sectors. The main one is automotive, where 60% of the tools end up going to. However there are many more, like ammunition, the manufacturing of aerosols and collapsible aluminium tubes, coin manufacturing, batteries, weld screws for infrastructure, household appliances , furniture and windows, locks, bearings, cabling, wind energy, and machining amongst others. TEMSA started with a vocation for exporting and has maintained it as a hallmark difference with its competitors. This makes the company evolve and learn from new experiences, forcing the company to always be up to date, without taking anything for granted, and constantly improving, because there will always be new clients and markets to enter.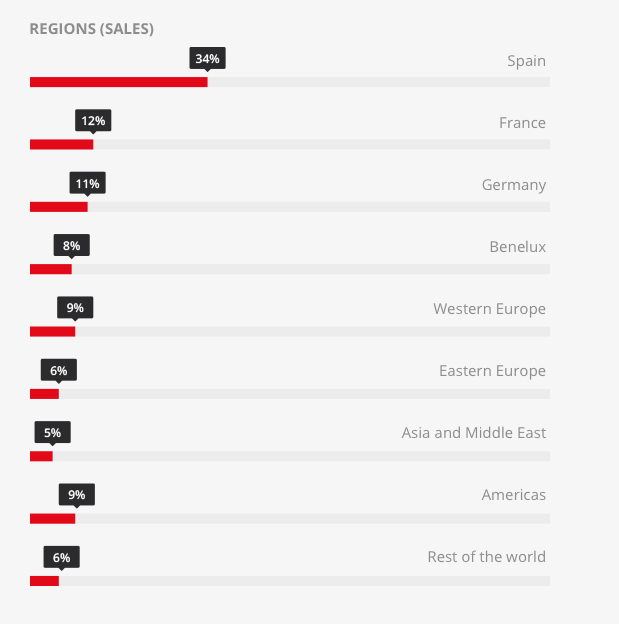 All types of markets and clients
One of the main beliefs at TEMSA is to adapt to the specific needs of each and every client, so that the solutions will be different depending on who we're working with. Within the range of clients there is a vast diversity from large group businesses to small family businesses with international projection. TEMSA meets a large variety of roles in the market adapting to the specific needs of each client.
From the technology supplier, including design of prototypes along with its production process of new parts , up to supporting the internal tool manufacturing workshop within each company that could require outside help to back its production departments. Each client has their unique circumstances and specifications and no two are alike. This is the main principle of the company: customer service second to none.
Thanks to our state-of-the- art machinery and a young staff with years of experience in the sector, TEMSA manufactures special tools according to the customers' specifications with tolerances of ±0.001mm. The most demanding customers back us.
FIND OUT MORE
TEMSA is a supplier which specializes in covering all of the business areas in its sector: the design and installation of the production processes for its clients; manufacturing the necessary tools for such processes; and the production of raw material for the tools.