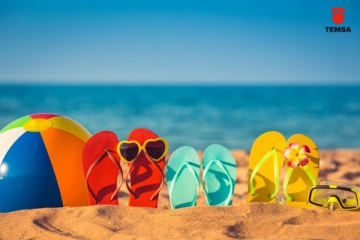 TEMSA Group keeps providing services during summertime
Like every year, summertime doesn't mean only the warmest season of the year here in the northern hemisphere, but also holiday time. However, the market doesn't rest and TEMSA, world leader in the production of high precision tooling, will not stop supplying her clients during August.
Therefore, like in previous years, TEMSA will reduce her closing time from one month to just 10 days, during CW32 and CW33.
The remaining weeks of summer TEMSA will keep supplying her costumers with high precision tools, so production can go on!
Should you need more information about supplies and/or delivery terms, do not hesitate to contact your spokesperson in the Group.