More than 30 years in the business
TEMSA started more than 30 years ago with a clear vocation: solving problems for clients and helping them go further. This philosophy of going further and and overcoming problems, that nothing is impossible, is what guides the company and makes us not settle for the existing solutions.
TEMSA has its roots in the city of Barcelona and its surroundings. The hardworking, responsible, quality people l as well as the technical training in the industrial area of Barcelona permeates the day to day of the organization. TEMSA is made up of a young team however they are very prepared and are enthusiastic to continue learning and growing along with their clients. They have a relationship built on mutual collaboration, trust, and consultation.
TEMSA wants to be able to offer more than what you'd expect from a tool manufacturer. The company offers experience, know-how, design and turnkey projects. We offer all of our experience in the treatment of mechanical materials in order for our clients to get a better performance from their operations. We offer a helping hand to help our clients go further. The main objective of the company is to solve our clients' problems. Each problem solved means we have another satisfied client.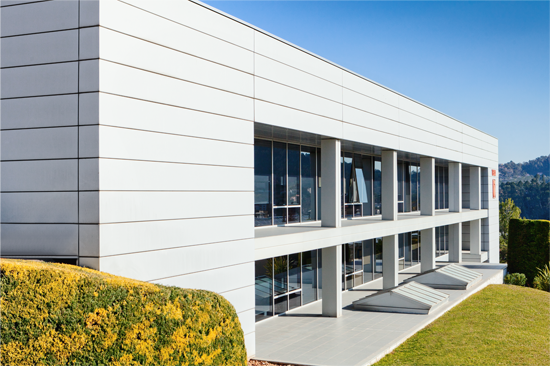 OUR HISTORY
1987 – Founded
2002 – Relocated to the current headquarters of 2600m2 in Cervelló
2008 – The first high speed tooling machine was installed
2012 – The first robotic cell. Got the CRM program of the company's own creation up and running.
2014 – Acquisition of the company PLUSDUR, manufacturer of punches.
2105 – Creation of the division TEMSA PM.
2016 – Acquisition of the company MATADUR, carbide sintering.
2017 – Expansion of the facilities. Second building of 2000m2.
TURNOVER EVOLUTION
For the last few years the TEMSA Group has increased its turnover to becoming one of the largest manufacturers of wear parts in the world.
Technological competence
Thanks to its state of the art machinery and a young, but experienced staff, TEMSA manufactures specialized tools according to specifications with tolerances de 0.001mm. Even our most demanding customers back us.
Thanks to our state-of-the- art machinery and a young staff with years of experience in the sector, TEMSA manufactures special tools according to the customers' specifications with tolerances of ±0.001mm. The most demanding customers back us
FIND OUT MORE
TEMSA is a supplier which specializes in covering all of the business areas in its sector: the design and installation of the production processes for its clients; manufacturing the necessary tools for such processes; and the production of raw material for the tools.