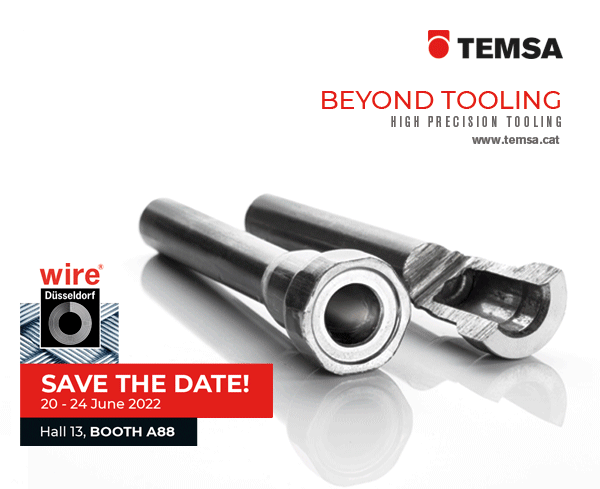 WIRE 2022. Save the date!!!
WIRE comes back! And as usual, TEMSA will be there as well!
The TEMSA Group has been considered always as an specialist in wearing tools for several applications, such as cold forming, fine blanking, aluminum impact-extrusion or powder metallurgical sintering. During all these past years we have cooperate with the best and biggest cold formers in the world and have helped them in their technical development.
Thanks to this 35 years experience, together with the own evolution of the Group since the beginnings of TEMSA back in 1987 and the organic growth adding new departments and through the acquisition of PLUSDUR and METADUR, has brought a dies manufacturer to become the only worldwide integral supplier for cold forming, both intangible assets – engineering and product development- and consumable goods – all tools needed for the cold forming process, from raw carbide nibs for internal tooling departments to dies, punches and ancillary tools.
It has been a long way, but now as before, the TEMSA Group has a brilliant future ahead, full of opportunities!